Insights
Success Stories
Environmental Resource Assessment & Management
Studying Mesophotic Coral Health
Mesophotic coral can live at depths of 500 feet below the ocean surface. Even at this depth, some of the mesophotic corals in the Gulf of Mexico were affected by the Deepwater Horizon oil spill in 2010. Our coral scientists supporting NOAA's National Centers for Coastal Ocean Science are studying the extent of this impact.
Three of our employee owners participated in a mission to extract the corals from the Gulf of Mexico that were then transported to laboratories in Galveston, Texas, Gainesville, Florida, and Charleston, South Carolina. Once the Charleston specimens were housed in custom-made tanks, our scientists began studying and caring for the corals. They feed the colony multiple times daily, and study their growth and reproduction. In an effort to restore the damaged coral colonies in the Gulf of Mexico, the team is studying how to maximize growth and outplanting at a larger scale.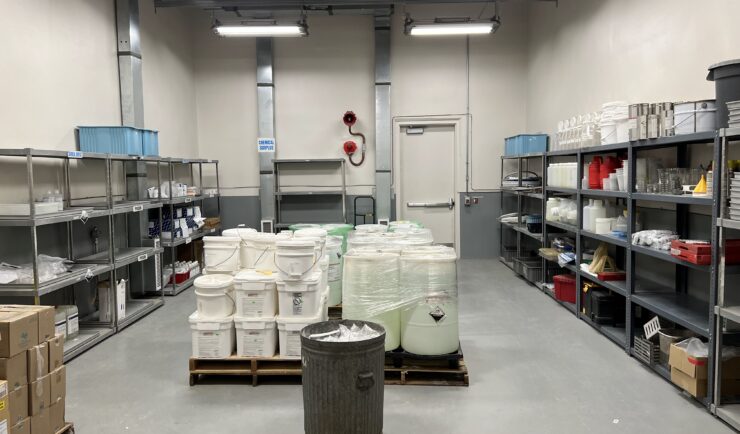 CSS News
Safety, Health, & Environmental
We've recently expanded our waste management contract with the Centers for Disease Control and Prevention (CDC). Our staff now support CDC in Fort Collins, Colorado. As part of this project, our employee owners ensure hazardous waste from laboratories and florescent and halogen light bulbs is managed, stored, and disposed of properly. For over 13 years…
Community Spotlight
Emergency Preparedness & Response, Environmental Resource Assessment & Management
Oil spills are disastrous and the clean-up is ongoing. Following the Huntington Beach, California oil spill in October 2021, our staff supported the National Oceanic and Atmospheric Administration's Office of Response and Restoration with communications, data collection, and damage assessments. As various agencies collected data, our staff assisted the client in developing this map to…
Success Stories
Environmental Resource Assessment & Management
Each year CSS economists on contract with NOAA's Office for Coastal Management work with other federal agencies to process the most recent economic and labor data, and extract the portions related to marine-dependent sectors.